Our Horses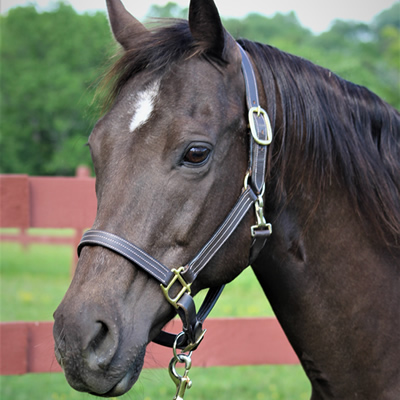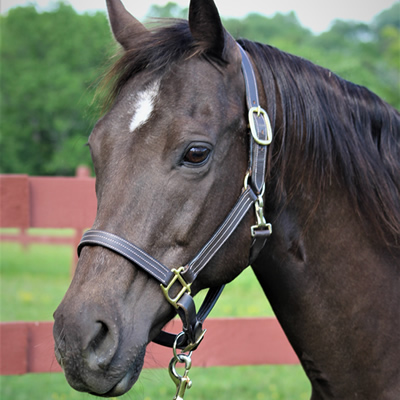 Bullet
Bullet is a Dark Bay with a white star on his forehead. He loves being on the move and is always happier out in the field with his pasture-mates rather than being in his stall. Bullet likes to come up to the fence to say hello to visitors.  He is a supportive friend to the Participants he works with but likes to be the center of attention and he will remind the Participants to focus on him.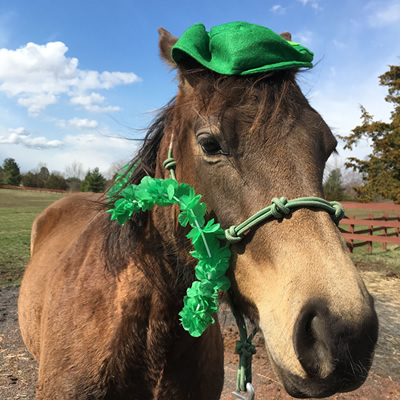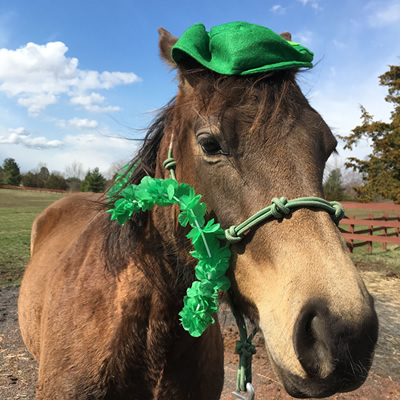 Clancy
Clancy is a Buckskin, with no white markings. She is playful, quick to learn, energetic, and a little stubborn. She is challenging for our Participants but has a sweet personality. A bonding and trusting relationship with Clancy is very rewarding. Clancy's favorite activities are grooming and meal time. She is very friendly and personable.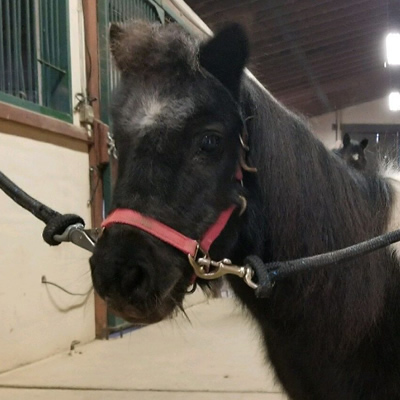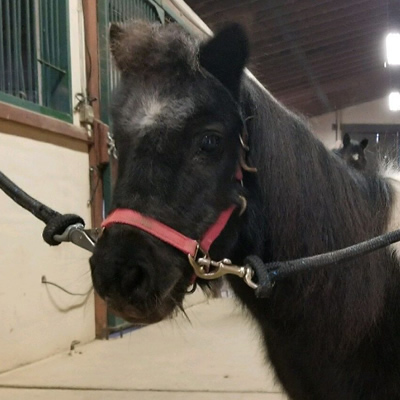 Clover
Clover is a Black Tobiano and looks like a mini version of Lynda and Emerald. Clover joined Shamrock Reins on September 11, 2017. She has a very sweet personality, loves to graze, and go for walks. When you kneel down to her level she will happily give hugs and kisses. Clover is good at teaching Participants to be calm and will reward them with trust and support.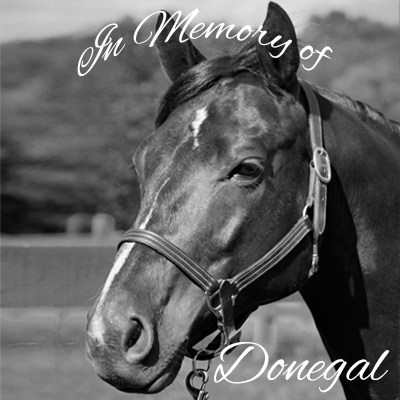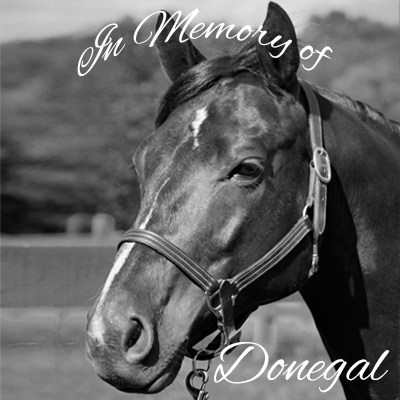 Donegal
Donegal was a beautiful Dark Bay American Quarter & American Paint Horse Mix. He loved long walks, walking in the snow, and he especially loved playing games with his best friend, Paddy.
Suddenly, on August 8, 2019, Shamrock Reins had to say goodbye to our Special Horse. Although our hearts are heavy, we are so grateful for the care, comfort, joy, companionship and love that Donegal gave to all of our Participants. He helped them become aware of themselves, helped them build trust, and helped them heal.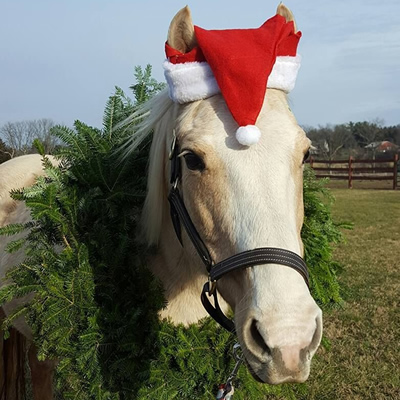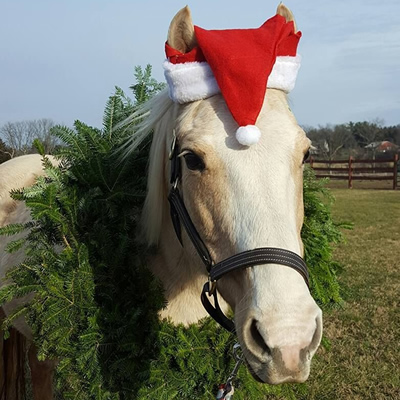 Dublin
Dublin is a palomino with a beautiful big white blaze and white lower lip. She has eyes like her Mother Irish, with eyeliner around each. She is spirited and full of personality. Although it can take some time for her to warm up to you, she is a willing partner for almost any activity. Her favorite pastime is trying to reach the grass on the other side of the fence.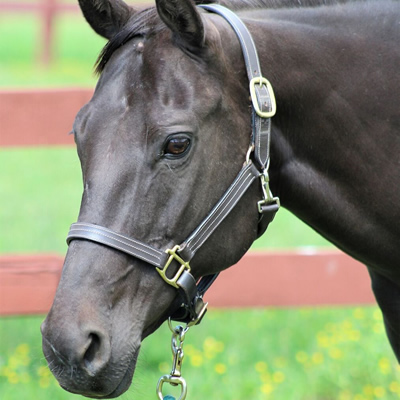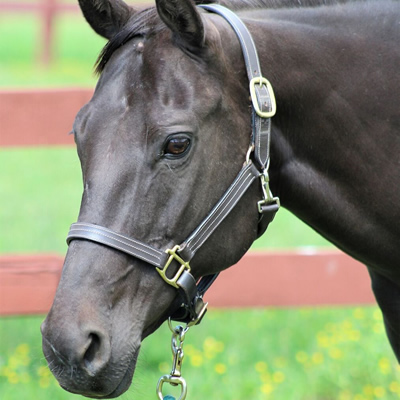 Ebony
Ebony is solid black with no white markings. She is the boss mare in her field, is best friends with Clancy, and is first to the fence for meals. Ebony is extremely friendly towards people and especially enjoys sessions where she doesn't have to run around a lot. She is a calm riding partner and she always seems to know exactly what our Participants need.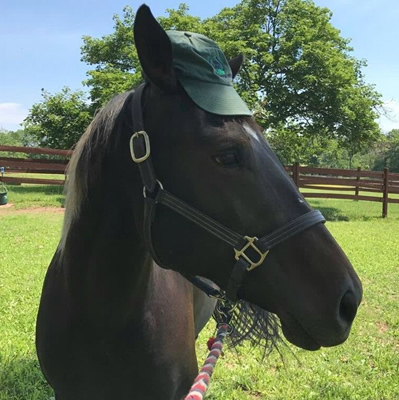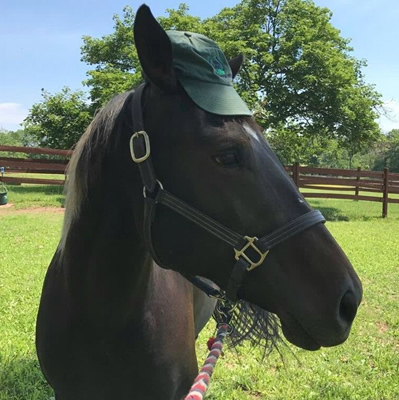 Emerald
Emerald is a flashy, Bay Tobiano. She is like her Mother Lynda, both in appearance and in personality. She can be timid around new people, but she is very sweet and loving once she trusts you. Emerald enjoys being with people, being groomed and, and being petted.
Gus
This was our Gus, a Belgian Draft gelding born in 1999. Gus was a gentle loving giant, a large teddy bear. He was a Chestnut with a flaxen mane and tail. Gus expected undivided attention when working with him and loved each of his participants with his whole, big heart.
On April 6, 2020, Shamrock Reins had to say goodbye to our Special Gus. Gus gave so much to each of his Participants and helped them build a special bond with trust and his big personality. He was a healer. He was a cooperative partner and amazing teacher.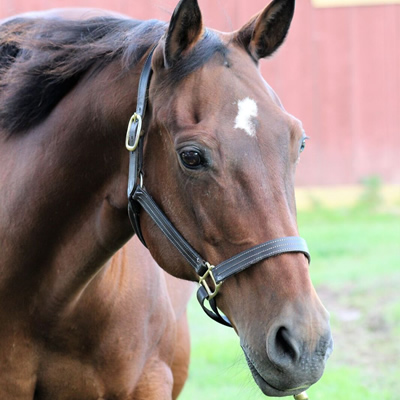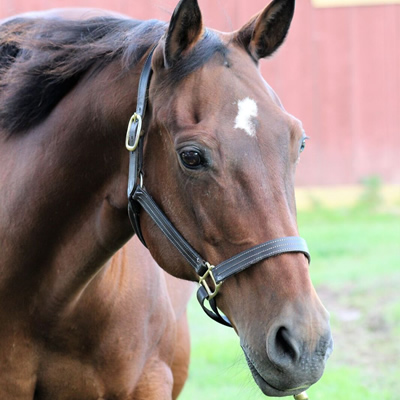 Irish
Irish is a Mahogany Bay with a star in the shape of Ireland, so it only made sense for her name to be "Irish". She is the matriarch of the herd, a gentle loving soul who expects undivided attention. She loves getting attention from people, being brushed, and eating treats. She enjoys spending time with her pasture friend, Windy.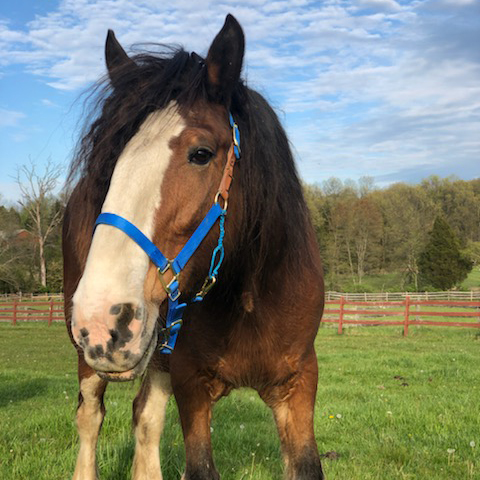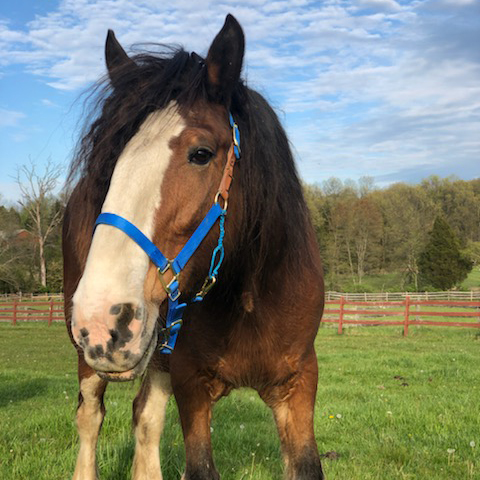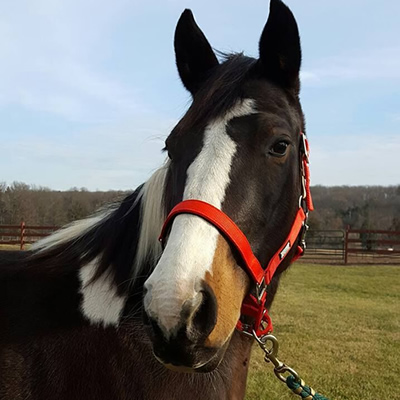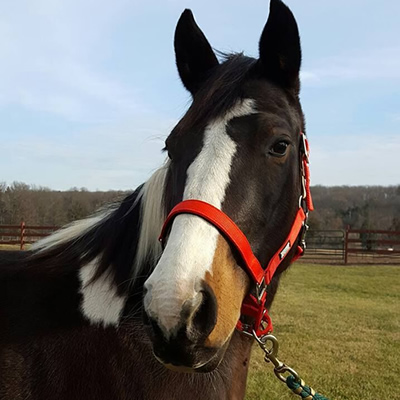 Lynda
Lynda is a bright Bay Tobiano. She can be hesitant to accept people but is a gentle soul and warms up to you once trust is established. Lynda shares a pasture with Clover who looks like a mini version of her.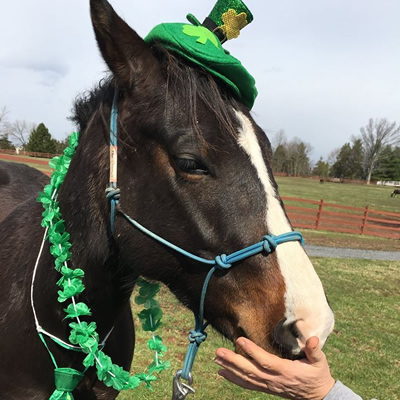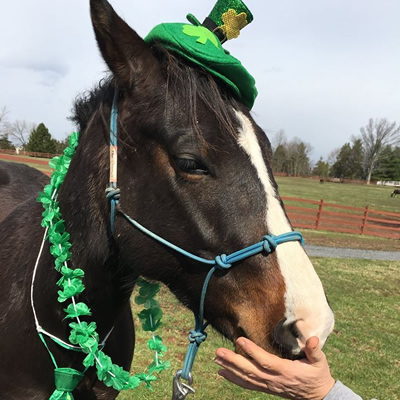 Paddy
Paddy is a bay, whose markings almost match those of his father, Shamrock. Paddy was born on St. Patrick's Day, so he is appropriately named "Paddy". He is excitable and likes to run around and play with his pasture mates. Paddy enjoys stealing lead ropes, hoses, and anything else he can reach. He loves to show off playing with balls and hula-hoops and expects to have all eyes on him. He teaches our Participants about their emotions and encourages them to work hard to gain his trust.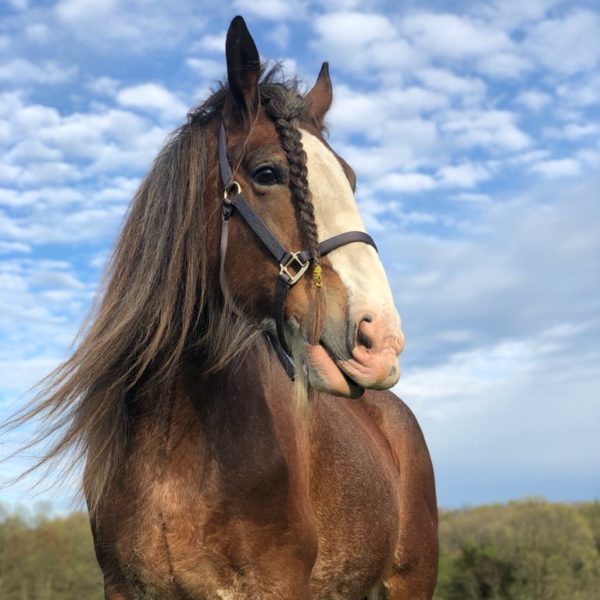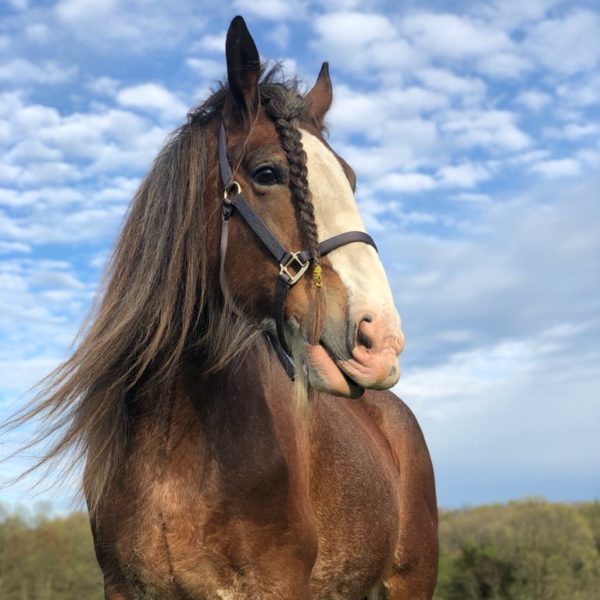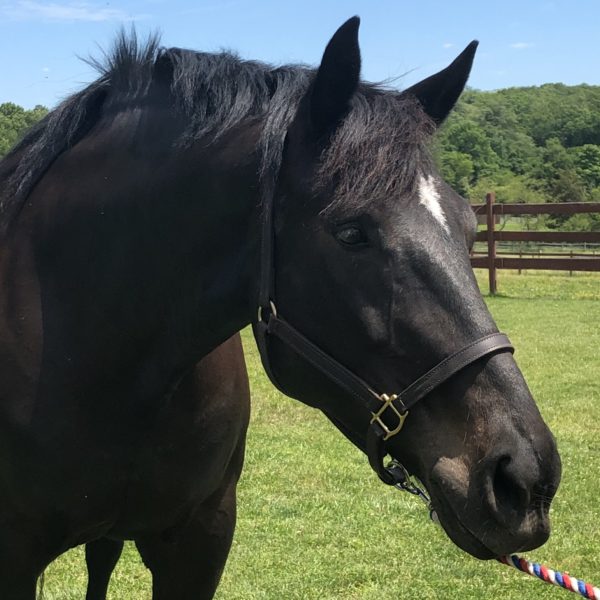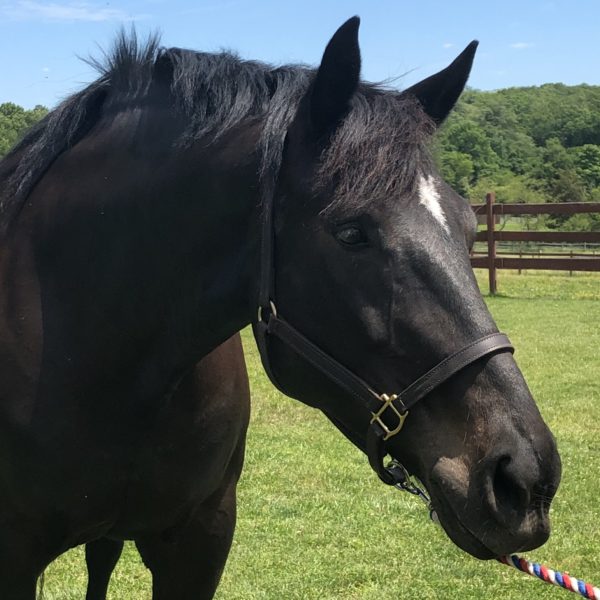 Ruby Bradley
Ruby Bradley, AKA Ruby, is an 11 year old Percheron Cross. She loves to be groomed and get her belly rubbed. She is extremely sociable and her favorite treats are peppermints. Ruby is named after Ruby Bradley, one of the first most decorated women in the United States military history.
She enjoys working with all kinds of Participants of all ages, and has helped many learn to ride. She enjoys being ridden in the arena and is always up for a trail ride around the property. When Ruby isn't busy, she loves hanging out in her field and welcoming visitors that want to say "hi"!
Shamrock
Shamrock is a Bay, with striking white on his face and legs and a white lower lip.  Shamrock is a special horse with a lot of personality. He is extremely affectionate and sociable. He prefers playing games and eating over doing work. Shamrock is immensely loyal to his Participants. One of his favorite past times is trail riding around the property. When he isn't busy in sessions he loves to just hang out with his best friend Gus in their field.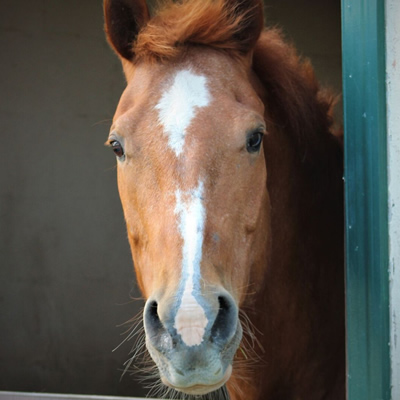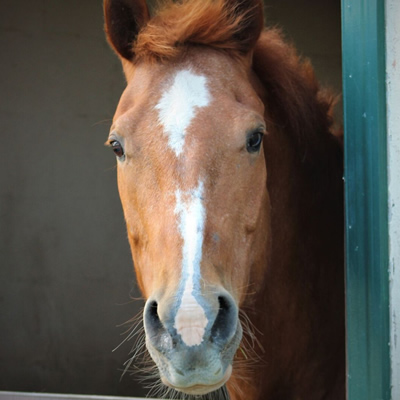 Tika
Tika is a Chestnut mare who loves attention from people. She is a quick mover, but easy to work with and a willing partner. Tika loves getting her tummy rubbed.  She becomes excited for her treats at the end of sessions.  When not working she enjoys her pasture time with her friends Dublin and Emerald.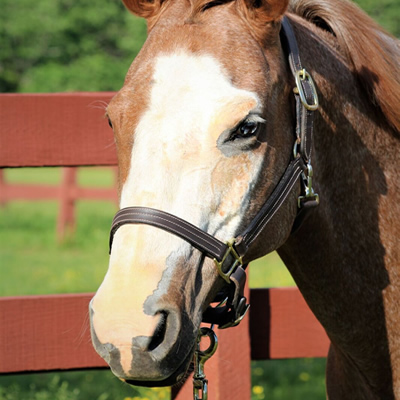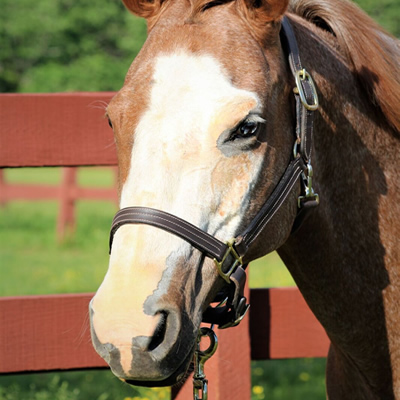 Windy
Windy is a Red Roan with a wide blaze and one blue eye. She has a sweet nature which she passed on to her son Paddy. Windy is a kind, gentle partner during sessions and patiently encourages Participants in building a trusting bond. When not is sessions Windy enjoys spending time by the side of her pasture mate Irish.