Staff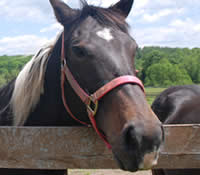 Our Staff consists of dedicated Professionals and Volunteers who are committed and truly care about the individuals we serve. Our Special Horses are key Staff Members. We are fortunate to have Veterans and Psychologists who generously volunteer their time.
Our Staff includes:
Executive Director
Certified Therapeutic Riding Instructors
Equine Specialists
Mental Health Professionals
Equine Care Coordinator
Barn Operations Coordinator
Instructors in Training
15 Special Horses
Volunteers
Barn Cat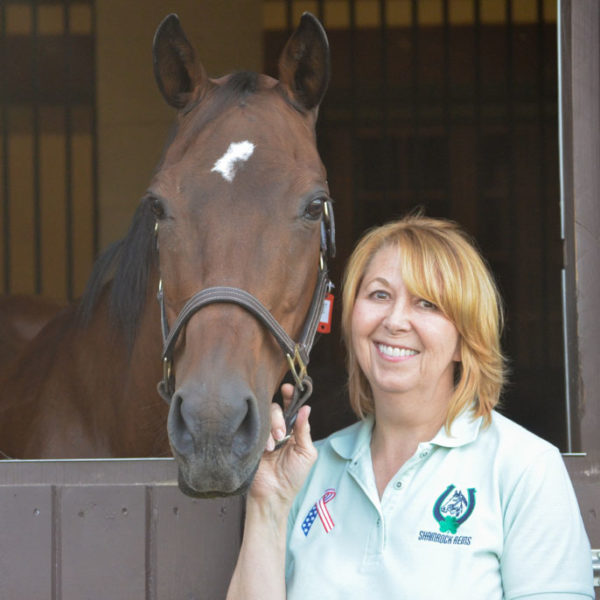 Founder/President/Executive Director
Janet L. Brennan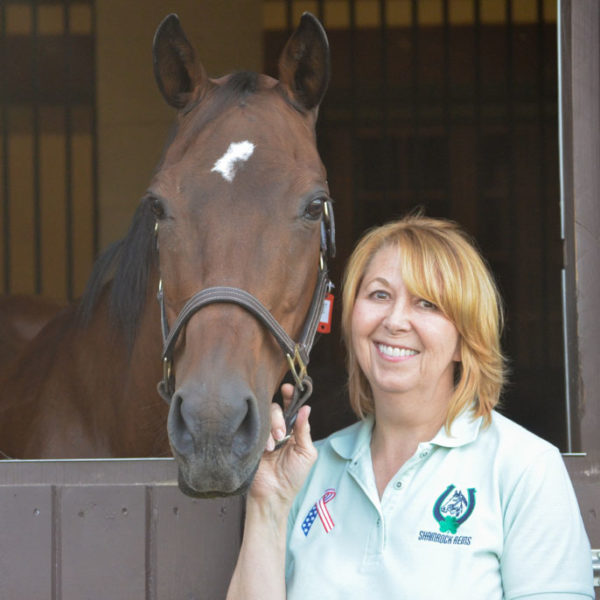 Founder/President/Executive Director
Janet L. Brennan
Janet Brennan is the Founder of Shamrock Reins. She serves as the Executive Director responsible for managing the operations of Shamrock Reins in addition to serving as President of the Board of Directors.
As the Founder of Shamrock Reins, Janet has always loved horses and their interactions with people. Janet believes strongly in the healing powers of horses and her goal is to bring these powers to those in need. Janet also firmly believes that as US citizens we have a responsibility to our Veterans, Military Personnel, and their Families and that by bringing horses together with our Heroes and their Families we will be able to assist them in their recovery and healing and assimilation back into civilian life.
Janet is a Registered Nurse and prior to incorporating Shamrock Reins, Janet spent 20 years in the Pharmaceutical Biotechnology outsourcing industry serving in various leadership and management roles. Most recently Janet held the position of Chief International Affairs Officer and Executive Vice President at ReSearch Pharmaceutical Services, Inc., (RPS) a clinical research organization located in Ft. Washington, Pennsylvania. While in this position Janet was responsible for incorporating in 65 countries and for managing the operations in Asia Pacific, Europe, Middle East, Africa, and Latin America. Janet also served on the Board of Directors of RPS for 4 years.
Prior to her tenure at RPS, Janet held various Director and management positions at Kendle International, Omnicare (formerly IBAH), and Covance (formerly PACT). Janet began her nursing career in the cardiac unit at Bryn Mawr Hospital in Bryn Mawr, Pennsylvania followed by a position as Clinical Nurse in the Emergency Department of Thomas Jefferson University in Philadelphia, Pennsylvania.
Janet is a member of the Professional Association of Therapeutic Horsemanship International (PATH Intl.) and obtained her Bachelor of Science Degree in Nursing from Thomas Jefferson University, College of Allied Health Sciences.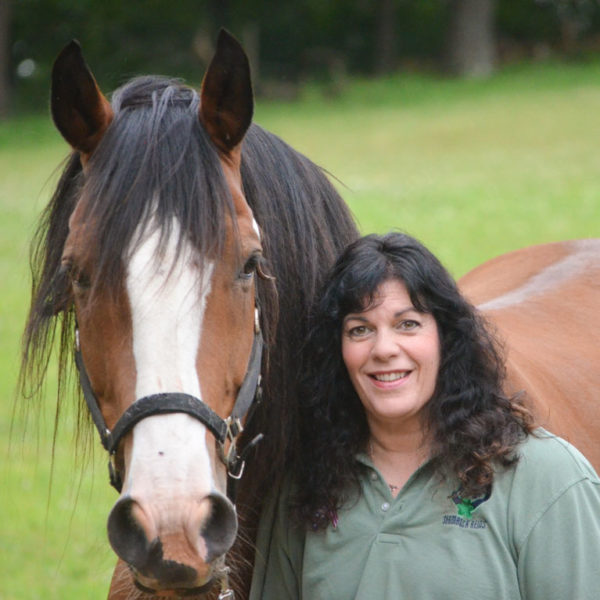 Program Session Manager/Advanced Therapeutic Riding Instructor/Equine Specialist/Mentor
Vera Dragunas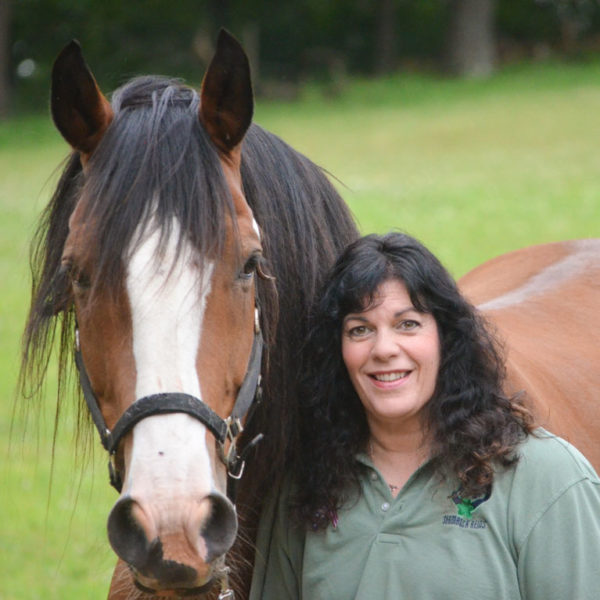 Program Session Manager/Advanced Therapeutic Riding Instructor/Equine Specialist/Mentor
Vera Dragunas
Vera has loved and owned horses for most of her life. She currently lives on a farm in Northern New Jersey that includes her family and a field full of horses, dogs, cats, chickens and a pig. She was heavily involved with the United Stated Pony Club alongside both of her children for many years. She went back to school to Centenary University to become a PATH International Certified Advanced Instructor. Vera also is an Equine Specialist in Mental Health and Learning and has a certification from PATH in Equine Services for Heroes.
After growing up with her dad who is a World War II Veteran, she became aware of the therapeutic benefits that horses provide. Shamrock Reins has allowed her to work with a variety of horses, veterans, first responders and their family members. She uses horses to help people heal, and Shamrock Reins has been the perfect place to help facilitate a special bond between participants and these highly intuitive animals.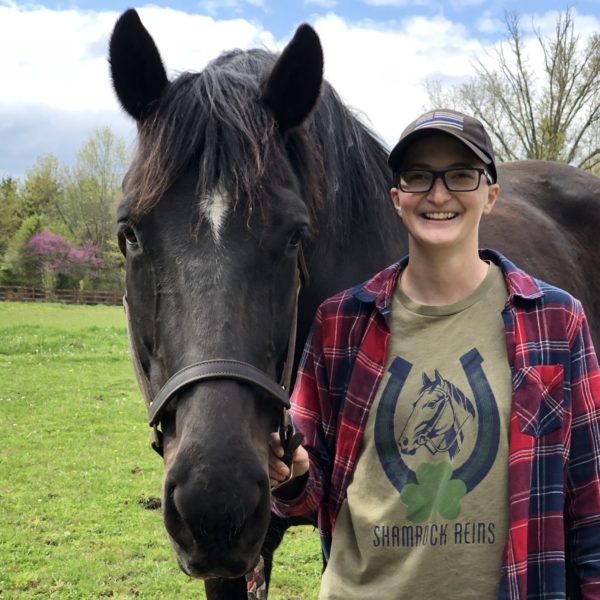 Equine Care Coordinator/Instructor in Training
Alexis Daly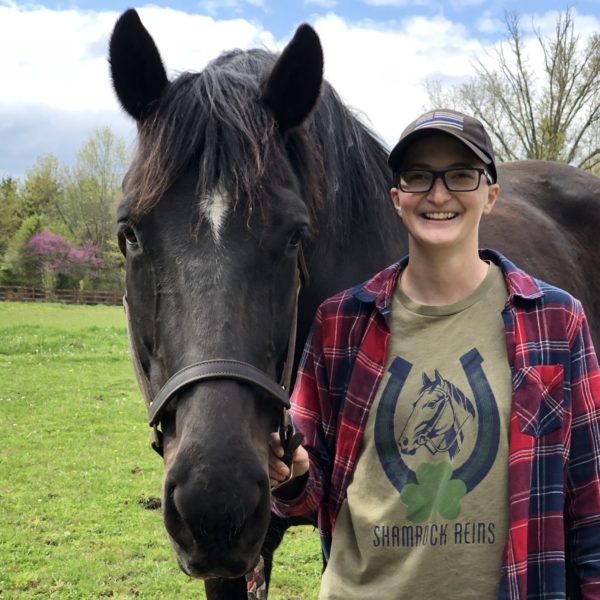 Equine Care Coordinator/Instructor in Training
Alexis Daly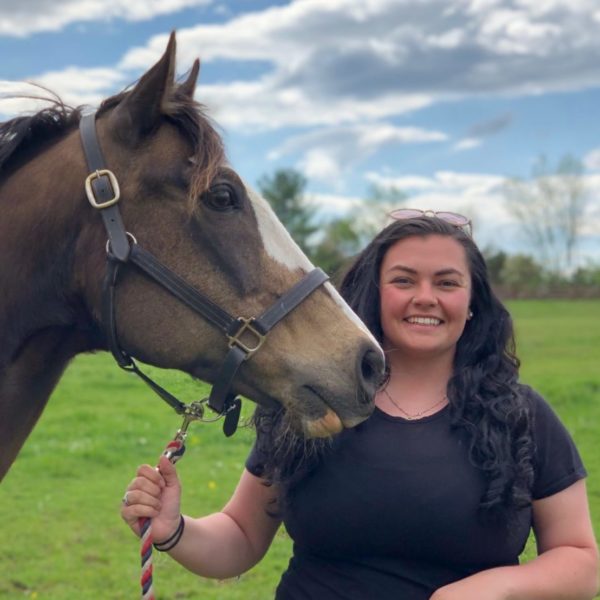 Program Session Coordinator/Instructor in Training
Victoria Aughe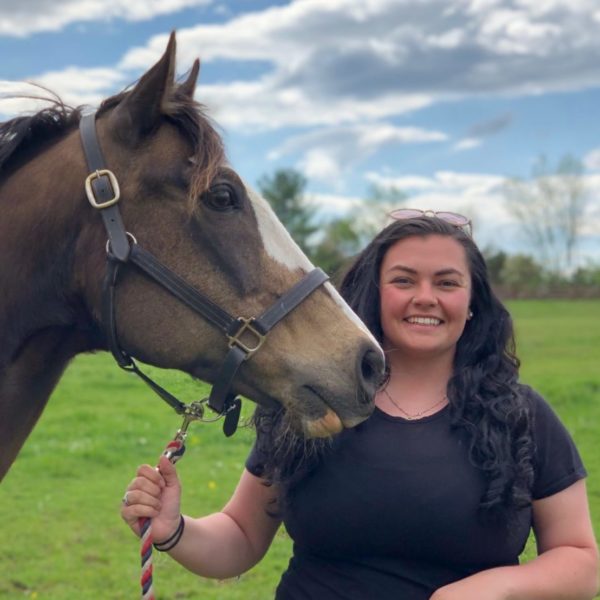 Program Session Coordinator/Instructor in Training
Victoria Aughe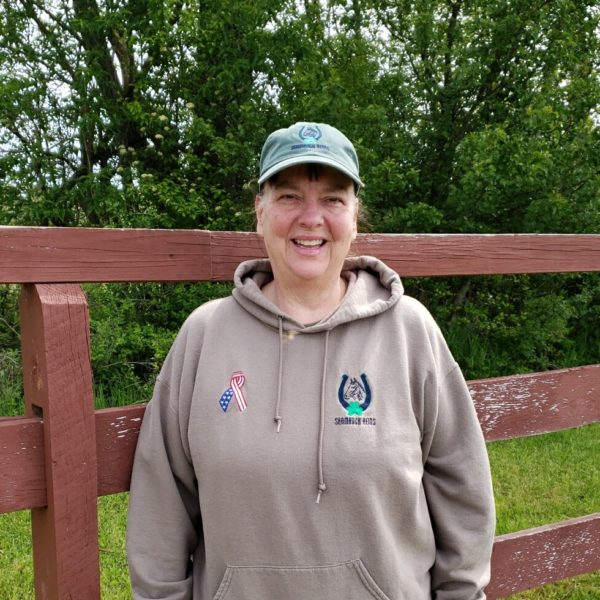 Barn Operations Coordinator
Clara Hendry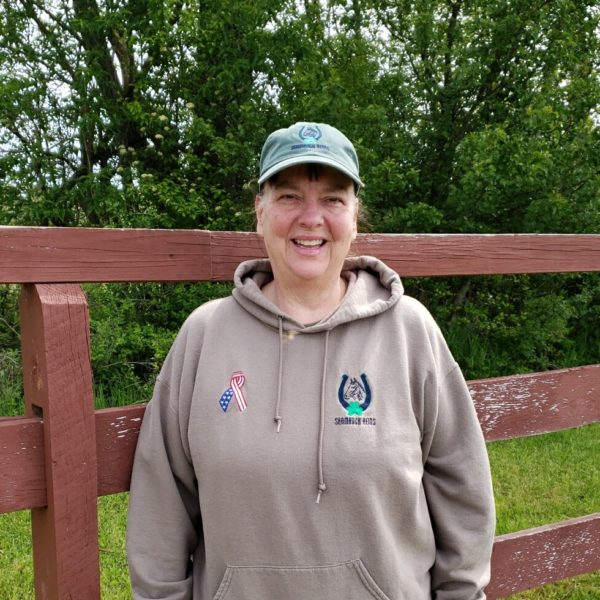 Barn Operations Coordinator
Clara Hendry
Clara originally came to Shamrock Reins as a Volunteer in 2015. She has a passion for supporting Veterans, Military Service Members, and First Responders. She is well known for going the extra mile to thank a Veteran or Service Member even stopping her car while driving to say "thank you". Clara was a dedicated Volunteer assisting with barn chores and fundraising events until she became a Staff member as our Barn Operations Coordinator in June of 2019. Clara is responsible for the safety of the Horses and security of the facility in addition to the coordination of daily barn operations and activities.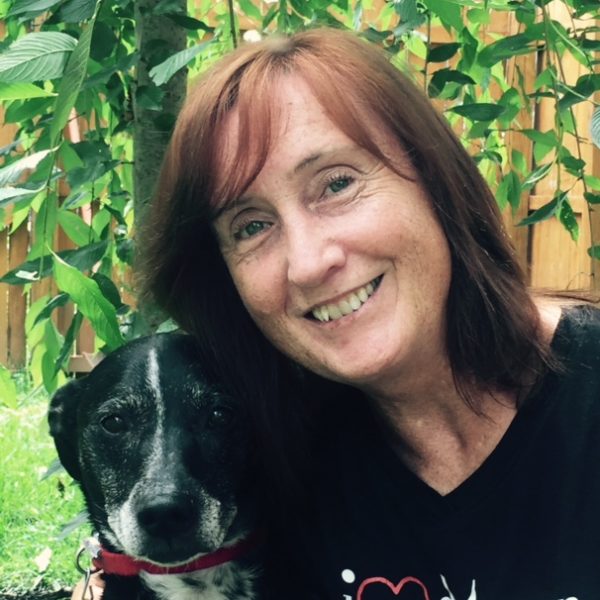 Mental Health Professional
Dottie Kelly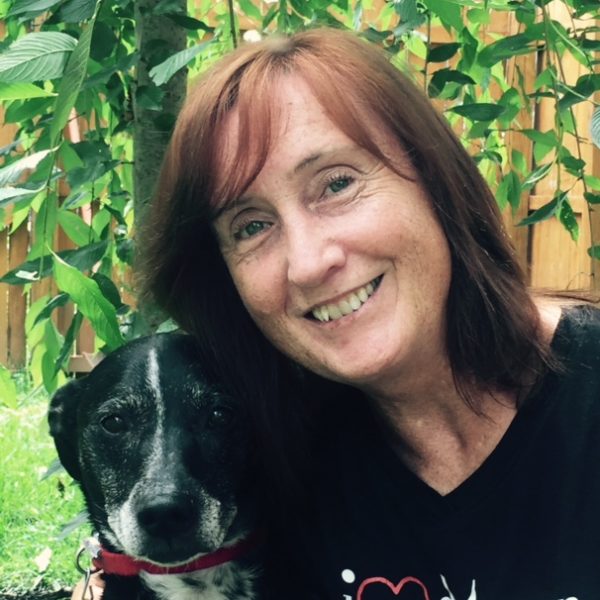 Mental Health Professional
Dottie Kelly
Dottie is a licensed professional counselor with over 20 years of experience working with children, adolescents and adults in individual and group settings. Her specialties are working with trauma issues, PTSD, anxiety, depression and loss. Trauma is not specific to violence but results from experiences such as death of family members/friends; chronic and acute illness; animal attacks; natural disasters; dealing with suicide; separation from parents; divorce, domestic violence and war. She works with active duty military, veterans and first responders and their families, engaging EMDR, Accelerated resolution therapy (ART) and equine psychotherapy.
She is a member in good standing with the American Counseling Association, International association of Trauma Professionals, National Trauma Grief and Loss Institute, EMDRIA and a member of PATH with equine psychotherapy training.
Her treatment plan is designed to diminish distress and to facilitate a feeling of safety. Through a variety of treatment approaches; CBT, EMDR, play therapy, sandtray therapy, expressive arts and psychotherapy, you will work together to strengthen your mind, body and spirit so that you can continue on your path towards a more fulfilling life.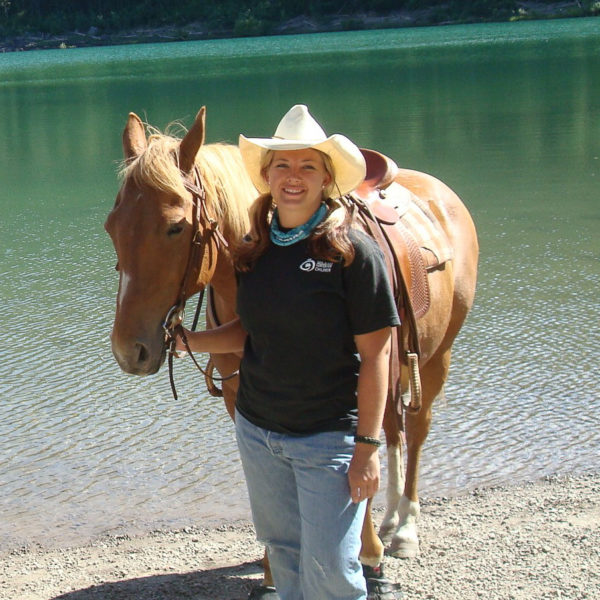 Mental Health Professional/Equine Specialist
Leeanna Hill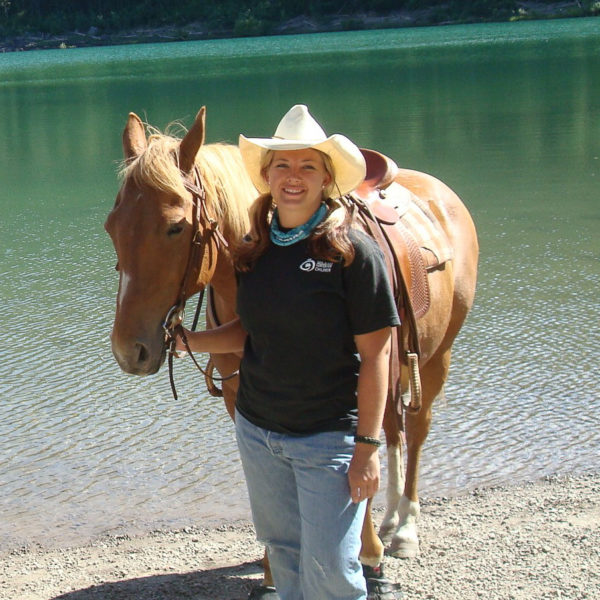 Mental Health Professional/Equine Specialist
Leeanna Hill
Leeanna is a Licensed Clinical Social Worker (LCSW) through the state of North Carolina. She moved to Pennsylvania in 2017 with her husband, an active duty Marine, after he was stationed at the Bristol Armed Services Reserve Center in  Bristol, PA. She has a Masters degree in Social Work from the University of Southern California, with a specialty in military related stress and trauma. Originally, she grew up in Idaho and lived on a ranch which fueled her passion and love for horses. While growing up, she was witness to many of her fathers struggles. He was drafted in Vietnam and has multiple combat deployments. His struggles lead to her educational and career choice to work with veterans.  As cliche as it sounds, working at a equine ranch for veterans has always been her dream job. She believes the connection with horses is extremely powerful and truly helps assist anyone struggling with mental health issues re-gain confidence and peace back into their lives. She enjoys working with the veteran and first responder community because they, and their families, have given so much to secure our safety both stateside and abroad. Veterans and first responders have given so much of themselves it is only appropriate to do her best to give back.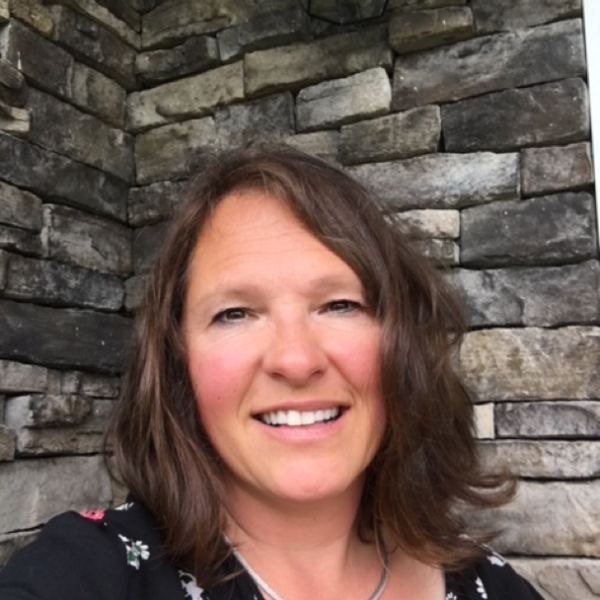 Mental Health Professional
Deborah DiGirolamo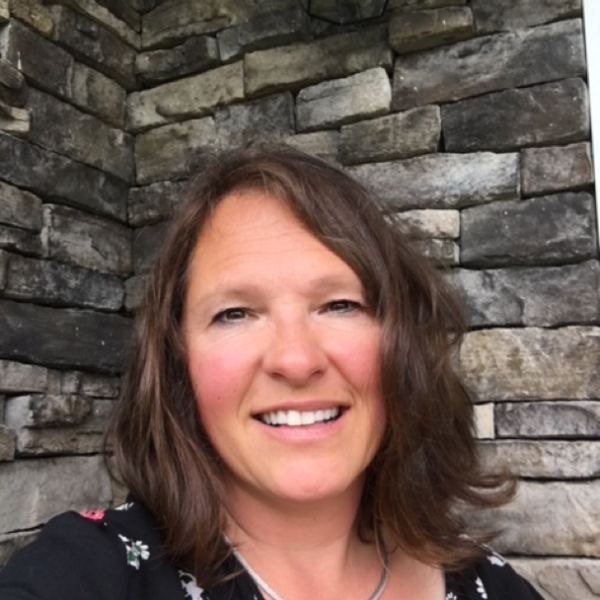 Mental Health Professional
Deborah DiGirolamo
Deborah grew up in Bucks County enjoying her neighborhood horse farms, friends, swimming pools, nature center and local reservoir. It has provided the ideal setting for her love of God, people, animals, the pleasures of every season, stories written or told, education, and all things homey or natural.
Her interests and abilities have found expression as a Caseworker, Medical Social Worker, and parenting her three beloved daughters (even in seasons of homeschooling). She loves volunteering in church and in the community, travel, a crazy number of pets, and has a Master's Degree in Counseling. In addition to her work as an Equine Facilitated psychotherapist, she has a private Counseling practice and works as a Resilience Coach for Caregivers in Research Studies. In her free time, you will find her practicing the self-care she preaches by sitting on the porch or by the fire with a book, creating meals or natural products in her Kitchen, Binge watching a favorite series and exercising with her husband, or having fun with her pets. She enjoys the beach, tubing the Delaware, taking her kayaks on Nockamixon and stopping in at OH WOW COW!
Working at Shamrock Reins has given her the privilege of collaborating with the devoted staff, volunteers, horses, and participants in the hope of healing for those who have sacrificed in serving our Country.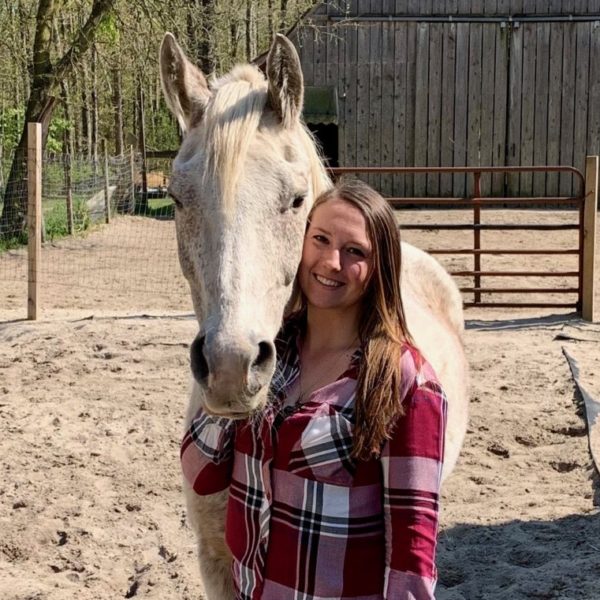 Mental Health Professional
Dakota Sheehan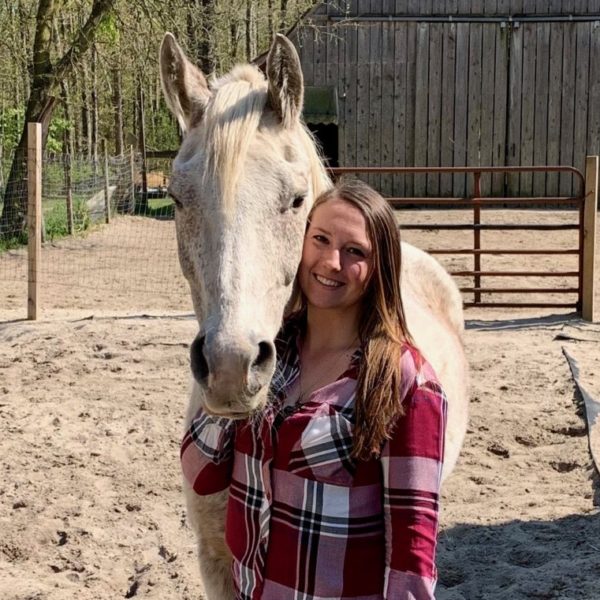 Mental Health Professional
Dakota Sheehan
I grew up in South Jersey where my love for outdoor activities blossomed. As a kid, I competed in barrel racing, spending many hours with my horse. I completed my undergraduate at Chestnut Hill College majoring in psychology and criminal justice. There, I did both my thesis papers on the benefits of animal-assisted therapy. After taking a few years off from school, I visited a therapy barn and my passion was once again sparked. I immediately started applying to graduate programs with the long term goal of doing equine-facilitated psychotherapy. I started off at Shamrock Reins as a mental health intern but recently graduated from Delaware Valley University with my Master's in Counseling Psychology. I will be working at Shamrock Reins while filling the needed hours to become a Licensed Professional Counselor. As a therapist, my role is to be a co-pilot to assist veterans in navigating challenges that are causing distress or impeding their ability to live more fulfilled lives. I strive to help participants achieve increased self-understanding and work toward their personal goals. It excites me to use experiential equine activities with CBT and psychodynamic theory concepts. I have 5 years of experience working with veterans and find the experience very rewarding. I am a Certified Brain Injury Specialist and feel very comfortable working with those who have suffered from a TBI. I currently live in PA and enjoy outdoor activities such as snowboarding, water skiing, quadding, and going on hikes with my dog!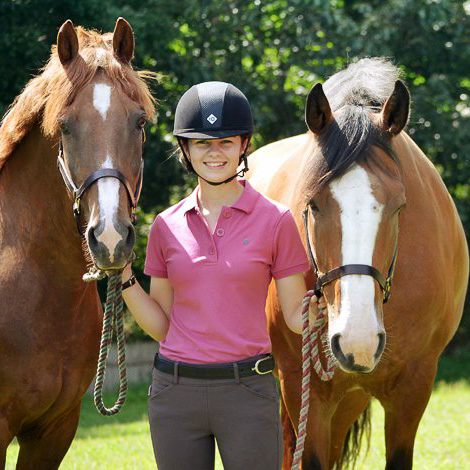 Administrative Operations Assistant
Holly Dragunas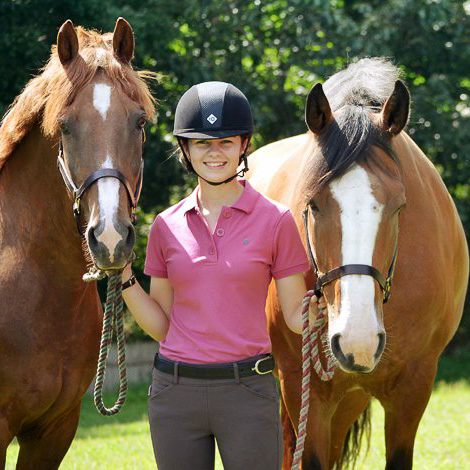 Administrative Operations Assistant
Holly Dragunas
Holly has been surrounded by horses her entire life and grew up on a small farm in Northern New Jersey, where she was able to develop her passion for horses. She recently graduated from the University of Delaware with a Bachelor's of Science. Her grandfather is a World War II veteran and has sparked her interest of working and giving back to veterans through the powerful therapy that horses provide. Working here has allowed her to give back to our veterans, first responders and their family members while also being surrounded by these amazing animals.
She is so grateful to be given this opportunity to work at Shamrock Reins and to learn more about what it takes to provide such incredible services for those who have sacrificed so much for our country.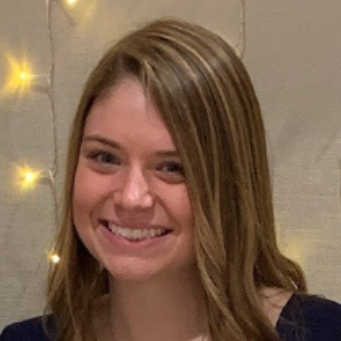 Administrative Operations Assistant
Caitlin Ann Brennan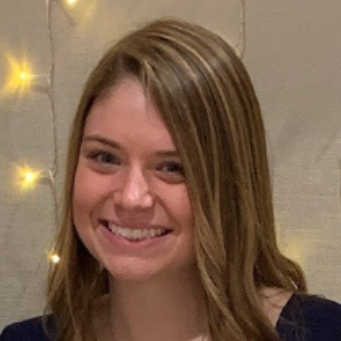 Administrative Operations Assistant
Caitlin Ann Brennan
Caitlin is an Education Major/Special Education Minor senior at Pennsylvania State University. Her Maternal Grandfather is a Korean War Veteran and her Paternal Grandfather is a Vietnam Veteran. Being part of the Shamrock Reins Team has given Caitlin an opportunity to give back to our Veterans and to honor her Grandfathers. Working at Shamrock Reins has also enabled Caitlin to gain valuable fundraising organization and management skills which she was able to put to good use for THON 2020 where she served as Co-Chair for ATO/ZTA. Caitlin and her Co-Chairs were instrumental in raising $291,081.06 For The Kids. Not only were the funds raised the highest amount for all Greek Organizations, but also were the highest amount of funds raised for all organizations. At Shamrock Reins, Caitlin assists with various administrative functions to support daily operations.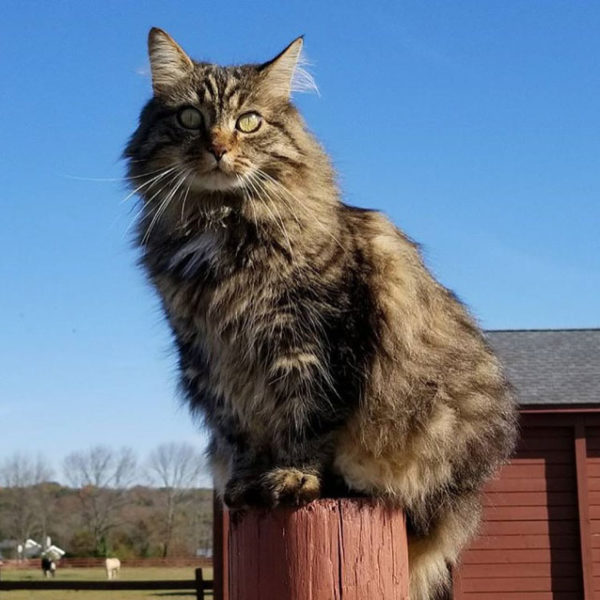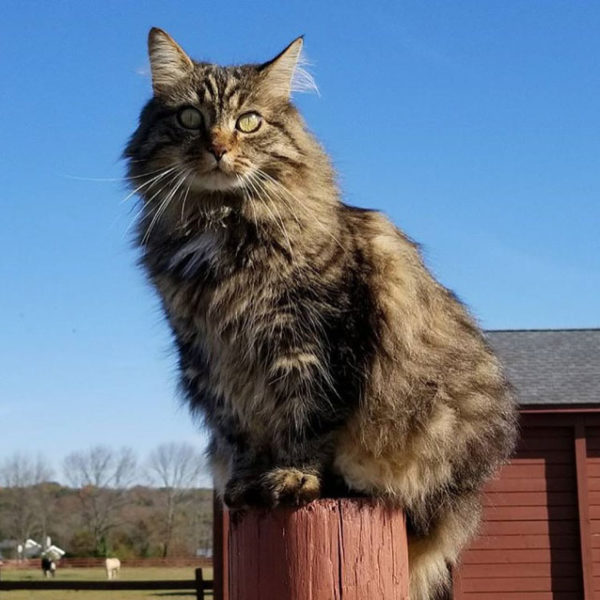 Barn Cat
Katie
Katie is our barn cat and deemed the "Queen of Shamrock." She will greet everyone in the parking lot and is not afraid of cars, so be careful when pulling your car out! She is talkative, playful, and loves napping. Katie is a character and a vital member of Shamrock Reins.