Board of Directors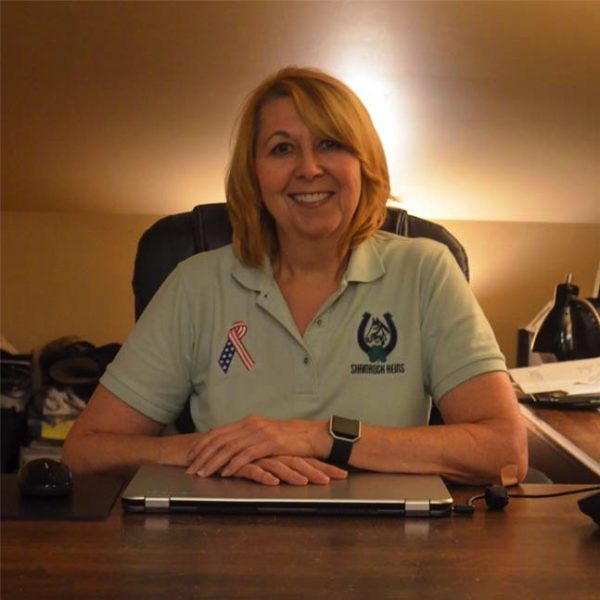 Founder/President
Janet L. Brennan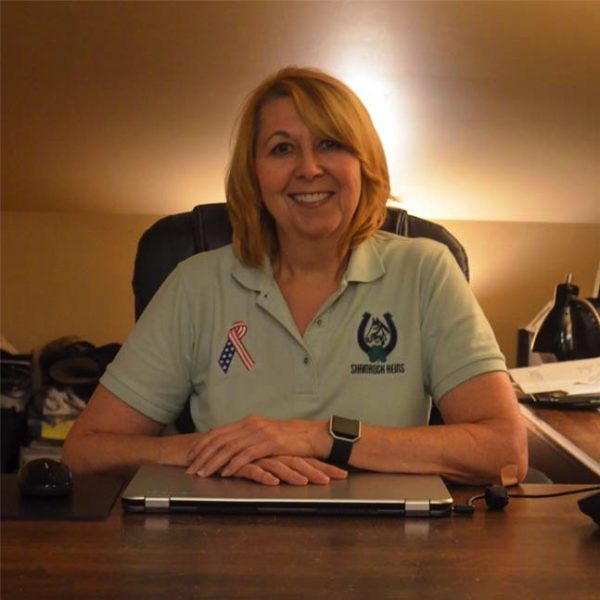 Founder/President
Janet L. Brennan
Janet Brennan is the Founder of Shamrock Reins. She serves as President and leads the Board of Directors in performing their duties and responsibilities. Janet is also responsible for managing the operations of Shamrock Reins.
As the Founder of Shamrock Reins, Janet has always loved horses and their interactions with people. Janet believes strongly in the healing powers of horses and her goal is to bring these powers to those in need. Janet also firmly believes that as US citizens we have a responsibility to our Veterans, Military Personnel, and their Families and that by bringing horses together with our Heroes and their Families we will be able to assist them in their recovery and healing and assimilation back into civilian life.
Janet is a Registered Nurse and prior to incorporating Shamrock Reins, Janet spent 20 years in the Pharmaceutical Biotechnology outsourcing industry serving in various leadership and management roles. Most recently Janet held the position of Chief International Affairs Officer and Executive Vice President at ReSearch Pharmaceutical Services, Inc., (RPS) a clinical research organization located in Ft. Washington, Pennsylvania. While in this position Janet was responsible for incorporating in 65 countries and for managing the operations in Asia Pacific, Europe, Middle East, Africa, and Latin America. Janet also served on the Board of Directors of RPS for 4 years.
Prior to her tenure at RPS, Janet held various Director and management positions at Kendle International, Omnicare (formerly IBAH), and Covance (formerly PACT). Janet began her nursing career in the cardiac unit at Bryn Mawr Hospital in Bryn Mawr, Pennsylvania followed by a position as Clinical Nurse in the Emergency Department of Thomas Jefferson University in Philadelphia, Pennsylvania.
Janet is a member of the Professional Association of Therapeutic Horsemanship International (PATH Intl.) and obtained her Bachelor of Science Degree in Nursing from Thomas Jefferson University, College of Allied Health Sciences.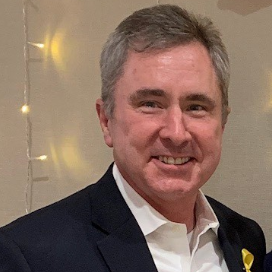 Director/Vice President
Tom Brennan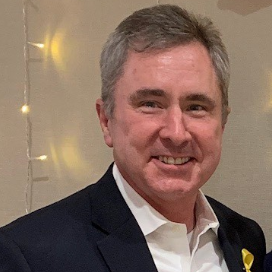 Director/Vice President
Tom Brennan
Tom Brennan brings several years of non-profit and volunteer experience to the organization. He currently volunteers at the Penn State University Abington Campus as Chair of the Human Resource (HR) Alumni Committee as well as being a member of the Athletics Fundraising Committee. He also provides support to the University in the areas of their mock interview program, business leader panels, guest lecturing and working with the Soccer Alumni. For several years Tom has volunteered and helped publicize the Leprechaun Run to benefit the Philadelphia Chapter of Special Olympics and has organized the Danny Boyle 5K to help benefit the Officer Daniel Boyle Scholarship Fund.
Tom has held HR leadership positions with various companies in several industries and is now the Director of Human Resources at Senior Care/Active Day, Inc. in Trevose, PA. He has also held HR department head and management roles at Harron Communications, the Pennsylvania Real Estate Investment Trust, DSA, Inc. and Shared Medical Systems.
Tom holds a Bachelor of Science Degree in Economics from Penn State University in University Park, PA and a Certification as a Senior Professional in Human Resources (SPHR) from the Human Resource Certification Institute.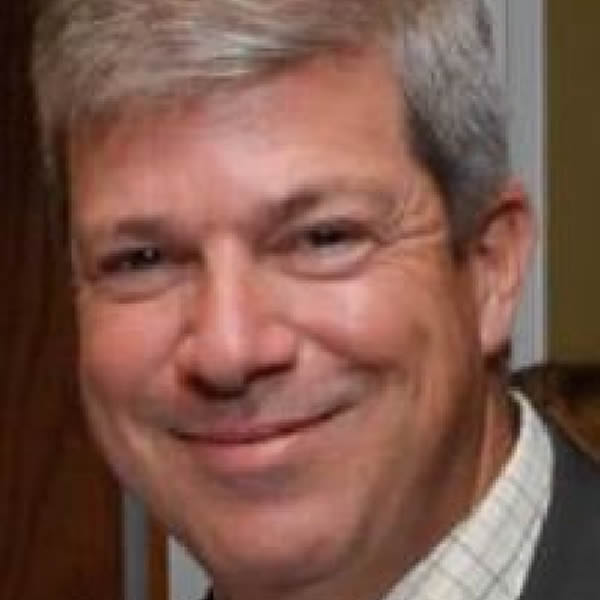 Director
Francis G. Brassell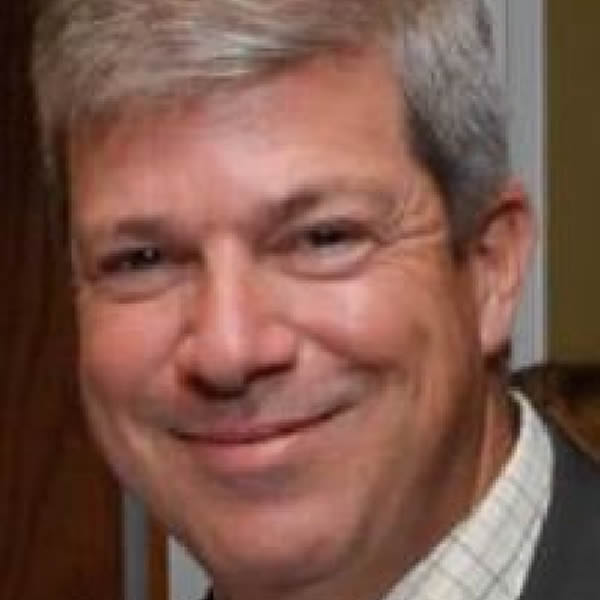 Director
Francis G. Brassell
Francis Brassell has various nonprofit management and fundraising expertise and is very committed to serving the community and public. He currently is on the Board of Directors for the Neil J. Brassell Jr. Foundation for Youth Development founded to assist in the academic, athletic, and spiritual development of our youth. Francis is also the Fundraising chair for the Newtown Library 5K which is the largest single fundraising event for the 250 year old nonprofit library. From 2009-2012 Francis served as a member of the Board of Directors for the Newtown Corporation focused on the economic and social development of the Newtown, PA area reaching local business, resident, churches, and charitable organizations.
Francis has held management and sales positions throughout his professional career and is currently the Residential Equipment Sales Specialist for Petro Heating and Air Conditioning Services of South Plainfield, NJ. His previous experience also includes Alliant Foodservice, Beverage Enterprises, Inc. and Massachusetts Mutual Life Insurance.
Francis obtained his Bachelor of Science Degree in Business Management from West Chester University in West Chester, PA.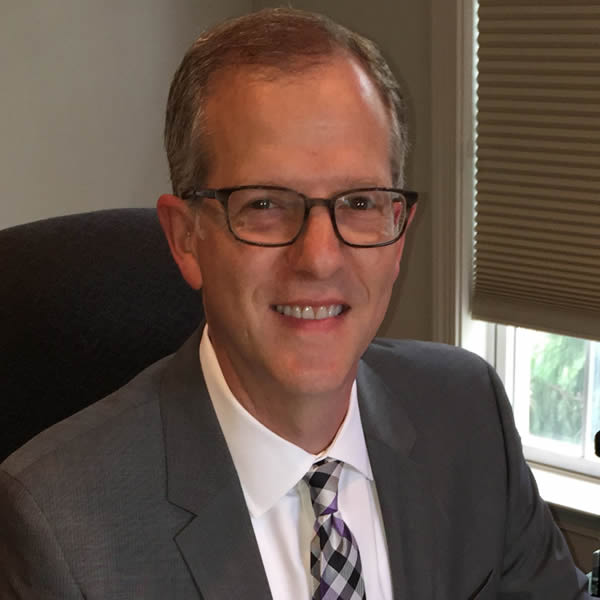 Director/Treasurer
Steven Bell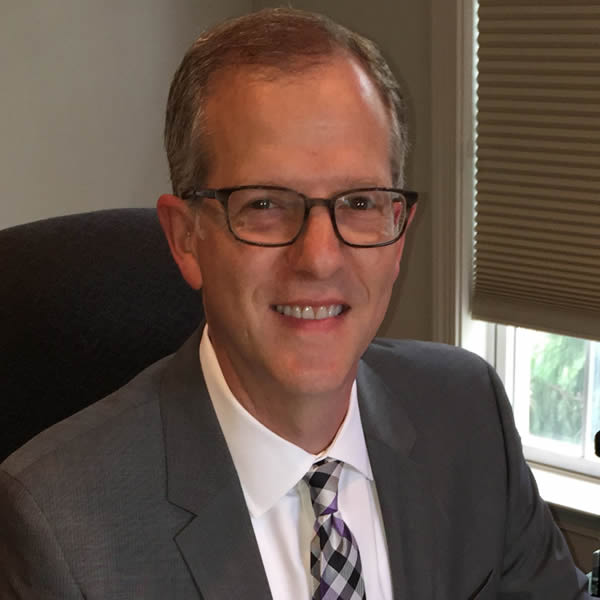 Director/Treasurer
Steven Bell
Steven Bell is the Founder and Managing Director of SBell Consulting LLC, a business and management consulting practice which helps companies conquer their financial challenges. Steve is personally responsible for the performance of all consulting engagements. Prior to opening his consulting practice, Steve began his professional career as a Certified Public Accountant (CPA) working for both Fortune 500 companies as well as entrepreneurial closely held companies. More recently and for the majority of his professional career, Steve has held senior executive positions as a Chief Financial Officer (CFO) for middle market, public and privately held companies.
Steve joined the accounting firm of PriceWaterhouseCoopers to start his career. He subsequently moved to a regional CPA firm earning a partnership position. His tenure as a CFO included executive positions at The MRC Group, a medical transcription company located in Cleveland, CareScience, Inc., a Philadelphia based healthcare technology company that went public under his direction, followed by ten plus years at ReSearch Pharmaceutical Services, Inc., a clinical research organization located in Ft. Washington, Pennsylvania.
Steve is a member of the American and Pennsylvania Institutes of Certified Public Accountants.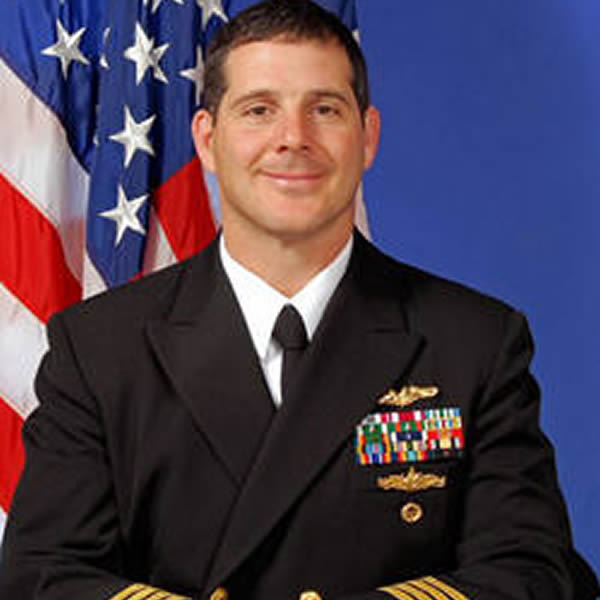 Director
Joseph M. Vitelli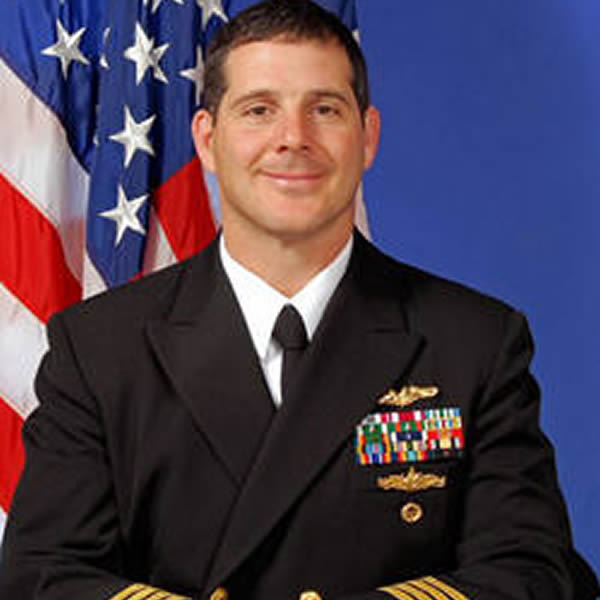 Director
Joseph M. Vitelli
Joseph Vitelli is a retired US Navy Captain who until his retirement served as a Defense Logistics Supply Officer. Currently Joseph is Director, Supply Chain Management for Dorman Products. Over a 26 year career, Joseph has held numerous leadership and logistics roles. He is a motivated leader and team builder with strong people skills. Joseph has solid problem-solving abilities and leverages relationships to achieve results. In addition Joseph has extensive experience in Contract Management and Program Management.
As a Supply Officer he has managed a workforce of 400 civilian employees and 5 senior military personnel. He managed and impacted key metrics by implementing several creative initiatives. During his time in Fleet Logistics Joseph served as Chief Executive responsible for the management and operation of the Navy's largest field contracting activity. Joseph set the standard in excellence in employee professional development and was awarded the Workforce Development Award for best practices.
While in Iraq Joseph was responsible for executing the contracting support of vital supplies, services, and construction in support of Coalition Forces. He effectively coordinated and implemented a comprehensive drawdown plan for 135 personnel without mission failure.
Prior to these important positions, Joseph served as Chief Executive of a warehousing and distribution operation in support of forward deployed forces. He also served as a Business Financial Manager for a major missile program.
Joseph obtained his Bachelor of Science Degree from the United States Naval Academy in Annapolis, MD and a Masters in Management from Naval Post Graduate School in Monterey, CA.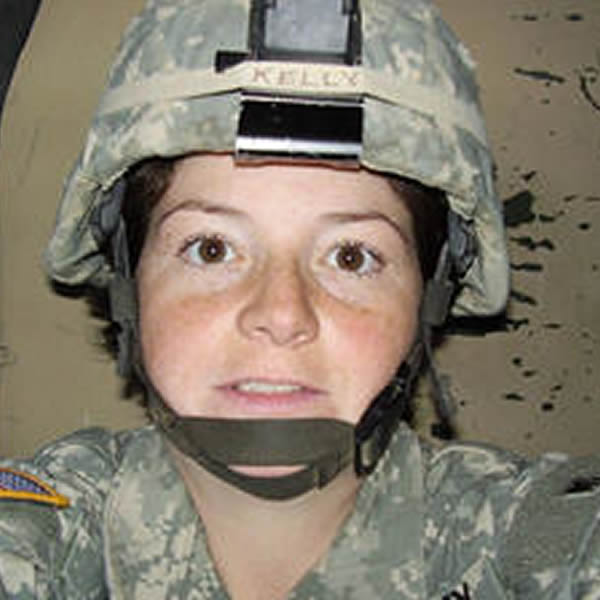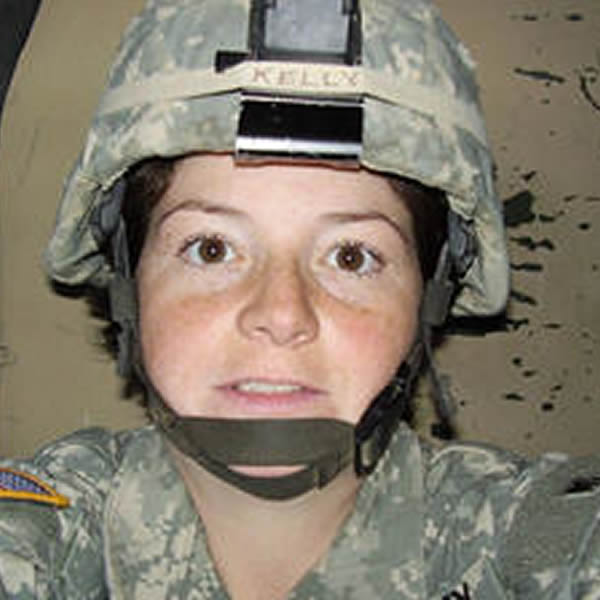 Director
Marilyn Kelly
Marilyn Kelly served in the United States Army as a medic and in the Pennsylvania Army National Guard. She retired as a Staff Sergeant in February 2013. During her service Marilyn deployed in support of Operation Iraqi Freedom for a total of 18 months and spent 12 months in Ramadi, Iraq. During her deployment, Marilyn served as a combat medic. She was awarded the Combat Medical Badge for her actions while deployed. Marilyn also contributed to the mission by working as part of a "Lioness" mission where she performed search of female Iraqi who needed to pass through the entry Control Point.
When Marilyn returned home from deployment, her obligation as a traditional guardsman never seemed enough, so she would often go on extended special orders. One of those orders was for the PA National Guard Headquarters at Ft. Indiantown Gap, PA working for the Post Deployment Health Re-Assessment (PDHRA) Program where she assisted soldiers upon re-deployment with getting care and treatment at the VA for service-connected injuries. While on these orders, Marilyn applied for an Active Guard Reserve (AGR) position as a BN Medical readiness NCO for the 228th Brigade Support Battalion in Sellersville, PA. She served in this position until she was transferred and promoted to Staff Sergeant at the eastern Army Aviation Training Site (EAATS) back at Ft. Indiantown Gap, PA.
Since retiring, Marilyn has received her Bachelor of Science degree in Interdisciplinary Studies with emphasis in Public health, Psychology, and Business. She is currently attending classes at Temple University in Philadelphia, PA in a dual Masters program for Public Health and Social Work. Marilyn completed a Fellowship with The Mission Continues at Victory House of Lehigh Valley, a transitional housing shelter for both homeless Veterans and Non-Veterans Men. Marilyn is committed to working with and helping fellow Veterans.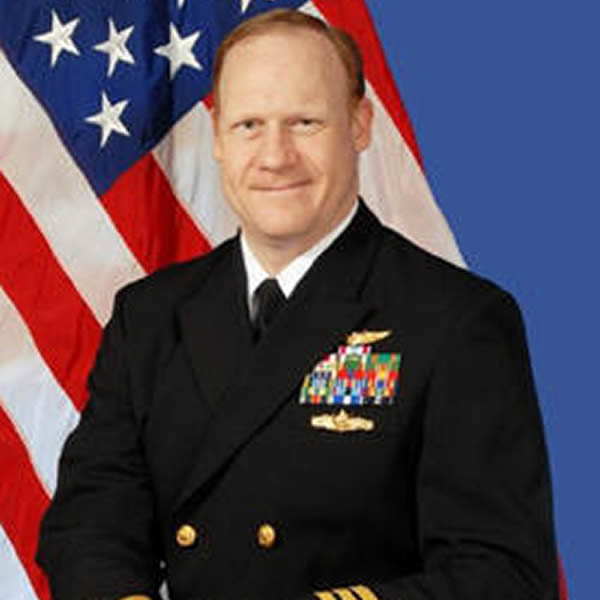 Director
Captain William H. Clarke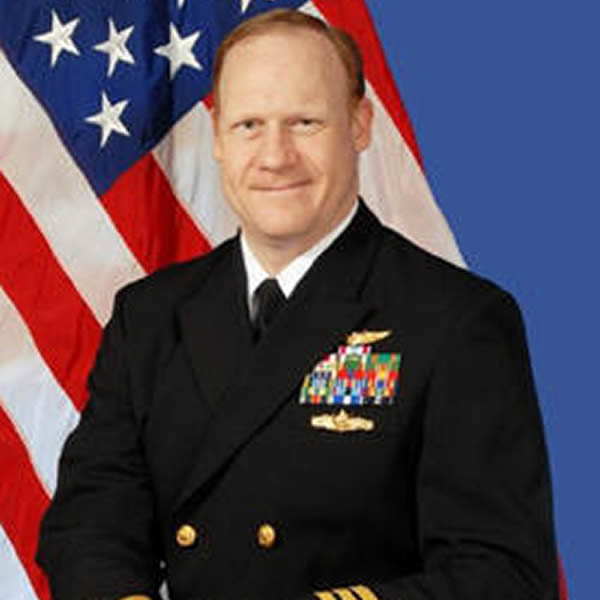 Director
Captain William H. Clarke
Captain William H. Clarke became Comptroller, Naval Supply Systems Command Weapon Systems Support (NAVSUP WSS) in July 2015. NAVSUP WSS is a single virtual organization with two primary sites in Philadelphia and Mechanicsburg, PA that provides program and supply support for US Navy and Marine Corps aircraft, ships and submarines worldwide. He manages the execution of over $6.2B spread over multiple appropriations and Navy Working Capital Fund Obligation Authority.
Captain Clarke is a native of Summerfield, NC. He graduated cum laude with a Bachelor of Science in Business Administration from Elon University in 1993, followed by a Master's in Business Administration with emphasis in Finance in 1994, also from Elon. He was commissioned in 1995 through Officer Candidate School. He is a graduate of Columbia University's Senior Executive Program and the University of North Carolina Kenan-Flagler Business School's Advanced Logistics Course.
Captain Clarke's sea tours include the USS HARRY S. TRUMAN (CVN-75) as Supply Officer, USS IWO JIMA (LHD-7) as Assistant Supply Officer, USS KENTUCKY GOLD (SSBN-737) as Supply Officer, and USS VELLA GULF (CG-72) for his junior officer tour. During his eight years of sea duty, he led his Supply Departments in earning a total of eight Supply Blue "E"s, two Best in Class Ships Store and Sales Awards, and one NEY Food Service Award, while his command's earned a total of four Battle "E" Awards.
Captain Clarke's previous assignments ashore include:
Material Budget Director for Naval Supply Systems Command Weapon Systems Support Philadelphia (NAVSUP WSS Phil Code 013).
Lead POM Mechanic and Analyst for the Chief of Naval Operations in Washington DC (OPNAV N80).
Flag Aide and Mobility Officer, NORAD and USNORTHCOM J4
Material, Customs, and Transportation Officer, Naval Air Station Sigonella, Sicily, Italy
His personal awards include the Defense Meritorious Service Medal, Meritorious Service Medal (3 awards), Navy Commendation Medal (3 awards), and Navy and Marine Corps Achievement Medal. He is qualified as a Naval Aviation Supply Officer, Surface Warfare Supply Officer, and Submarine Warfare Supply Officer. Additionally, he is a Department of the Navy Acquisition Professional (Lvl III Bus. Financial Mng. & Life Cycle Logistics) and Joint Specialty Officer.
Captain Clarke has been married to the former Stacy Marie Conrad of Charlotte, NC for sixteen years, and together they have 9 year old twins, William and Kathryn.